Schedule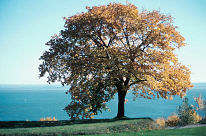 The Peaceful Heart Mindfulness Community meets at the Buffalo Unitarian Universalist Church every Saturday from 10 a.m. to 12 noon.


A typical meeting session includes:
30 minutes sitting meditation with recorded dharma talk by Thich Nhat Hanh.
10 minutes walking meditation.
25 minutes silent sitting meditation.
3 minutes walking meditation.
15 minutes practice activity (the 1st Saturday of the month, this will be recitation of the 5 Mindfulness Trainings. The other Saturdays may include sutra recitation, touching the earth, guided meditation, or other practices from our tradition).
Remainder of session: Dharma sharing (dharma discussion)
As our group continues to grow, Days of Mindfulness, visits to other practice communities, and various social and educational events may be scheduled.





The Buffalo Unitarian Universalist Church is located at:
695 Elmwood Avenue
at West Ferry Street
Buffalo, NY 14222-1697

Map and Directions